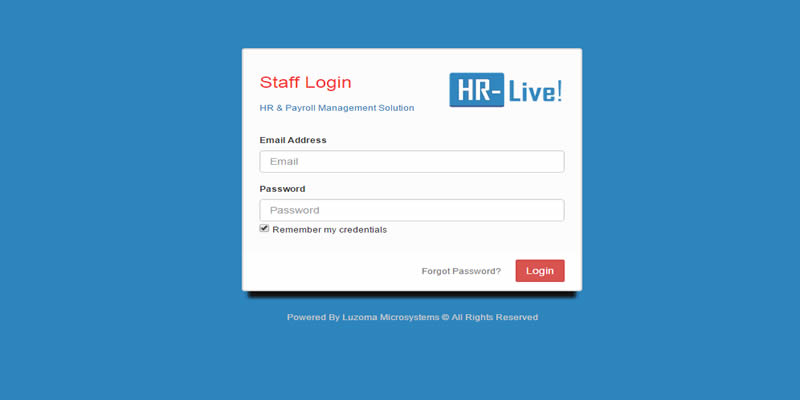 Secure Login Panel
HR-Live is bundled with a secure login panel, Users will be asked to enter their login email and password to confirm if they are entitled to access the system. You can login as the administrator, a HR officer or an employee to access the rich features of HR-Live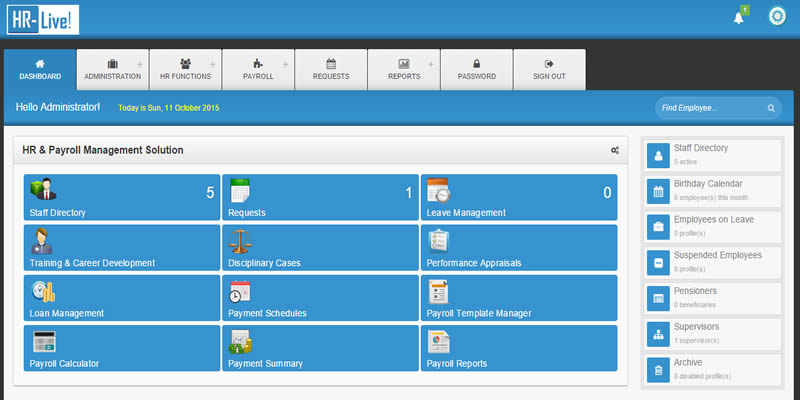 The Dashboard and Menu Bar
The dashboard and menu bar contains icons and links that can help authorized users perform HR/Payroll operations such as employee enrollment, profile management, trainings, Performance appraisals, salary computation, payment summary, generate reports, etc.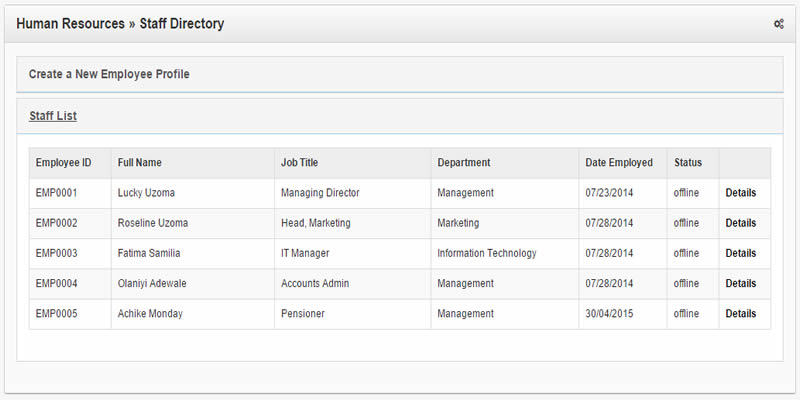 Staff Directory
This panel contains a list of all active staff, you can also view/manage list of employees on suspension, leave, retired, etc.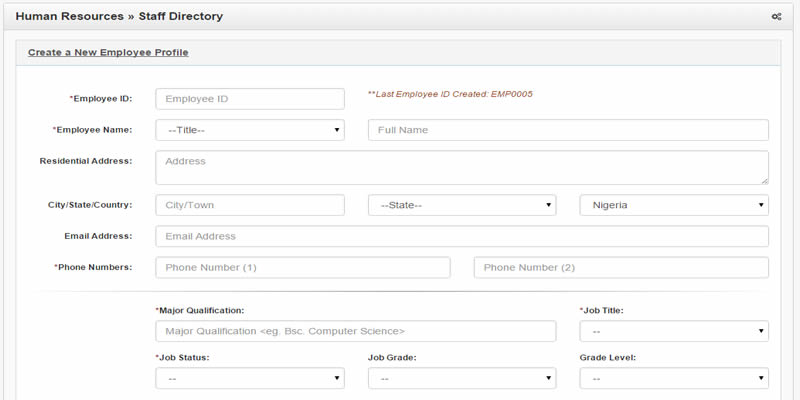 Create a New Employee
This bar (found under the staff directory), when expanded, provides access to new employee enrollment.
Employee Profile Information
Gives you access to selected employee profile details. Here, you can update details, issue loan, salary advance, approve leave, generate payslips, view history and many more.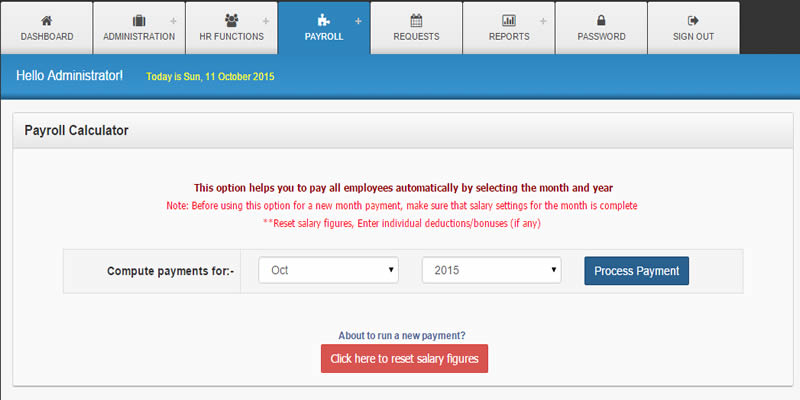 Payroll Calculator
This option helps you to pay all employees automatically by selecting the month and year. HR-Live also provides option to schedule payment upfront using the "payment schedules" panel.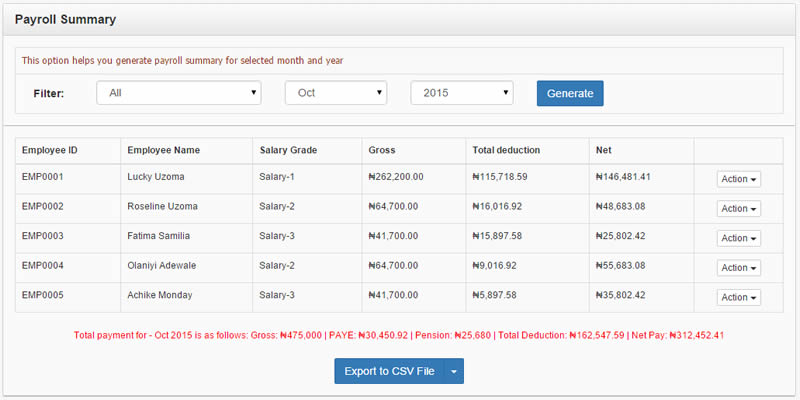 Payment Summary
Helps you generate payroll summary for selected month and year, you can also generate payment summary for a whole year from this panel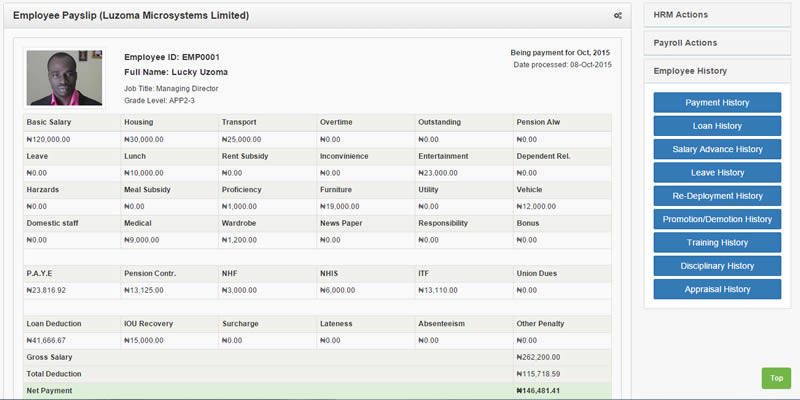 Employee Payslip
Provides a printable employee payslip for a selected payment period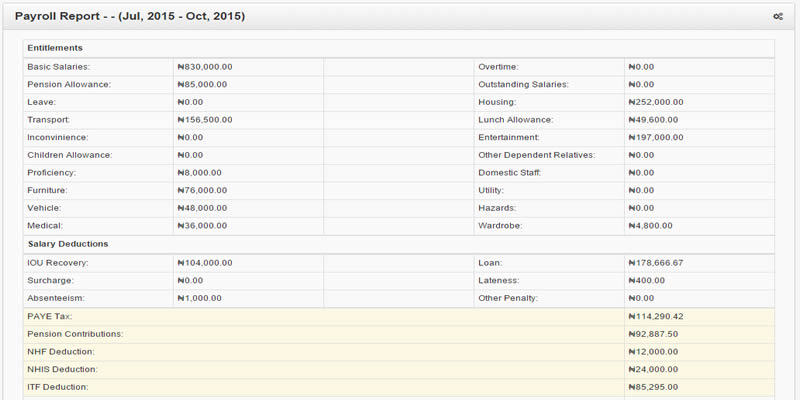 Payroll Report
Provides payment report over a selected period. Here, you can view summaries of
Gross Salaries, PAYE, Pension contributions, NHF, NHIS, ITF, etc.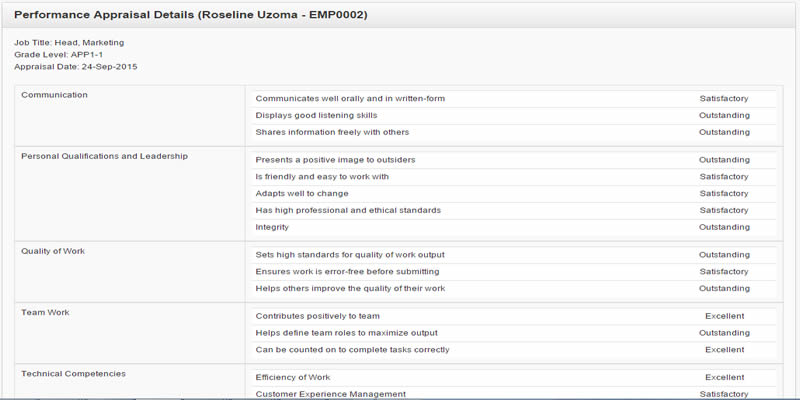 Performance Appraisal
Helps you appraise staff performance and competencies over a given period of time
based on pre-set Key Performance Indicators (KPI) using the 360° method.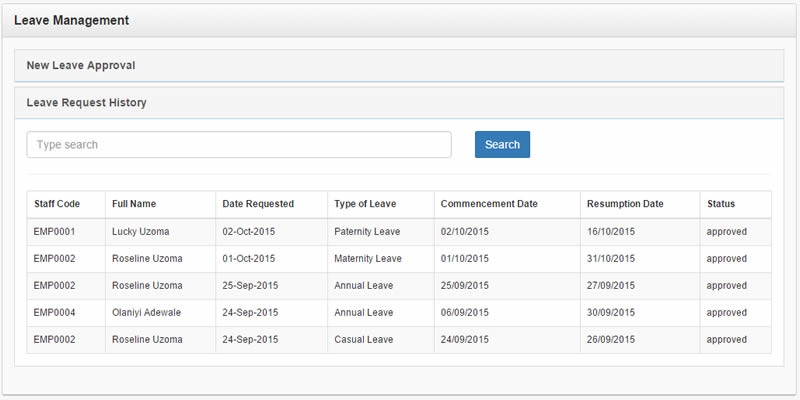 Leave Management
Helps you view/manage employees on Leave as well as process new leave requests.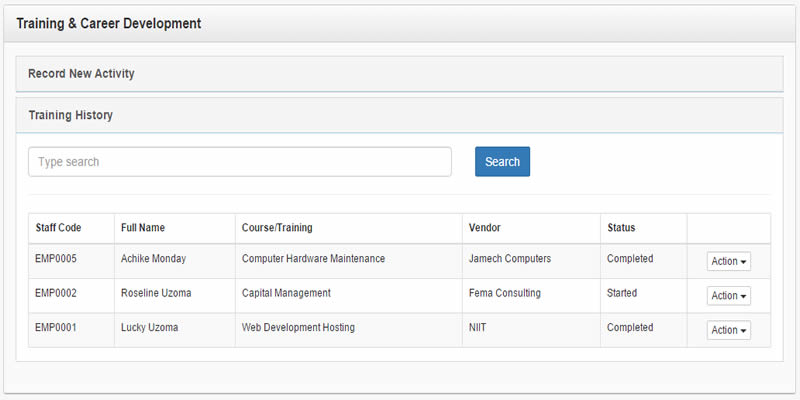 Training Management
Enables HR-Live users to keep track of employee trainings and career development programs as well as to evaluate trainee performances.